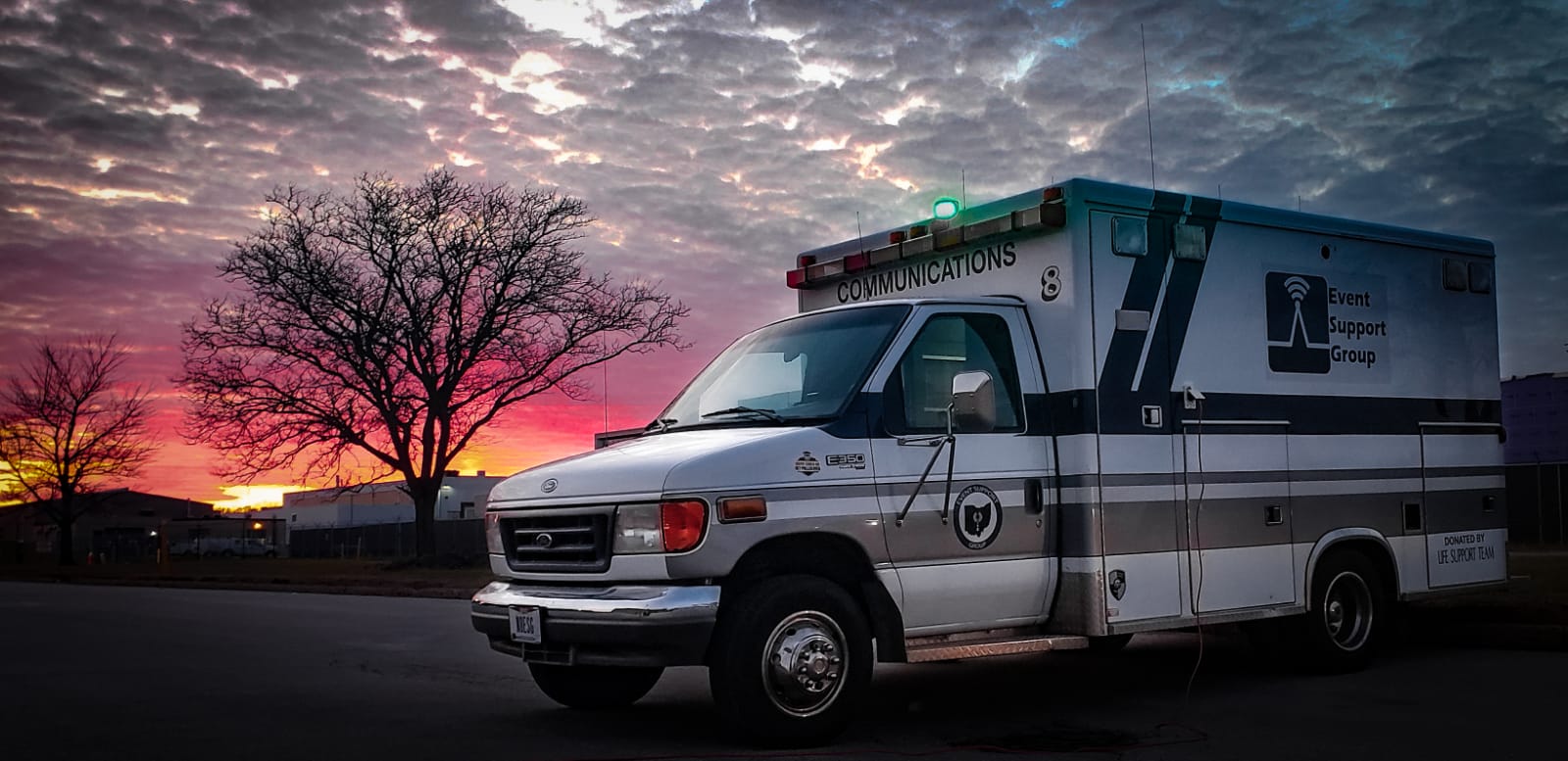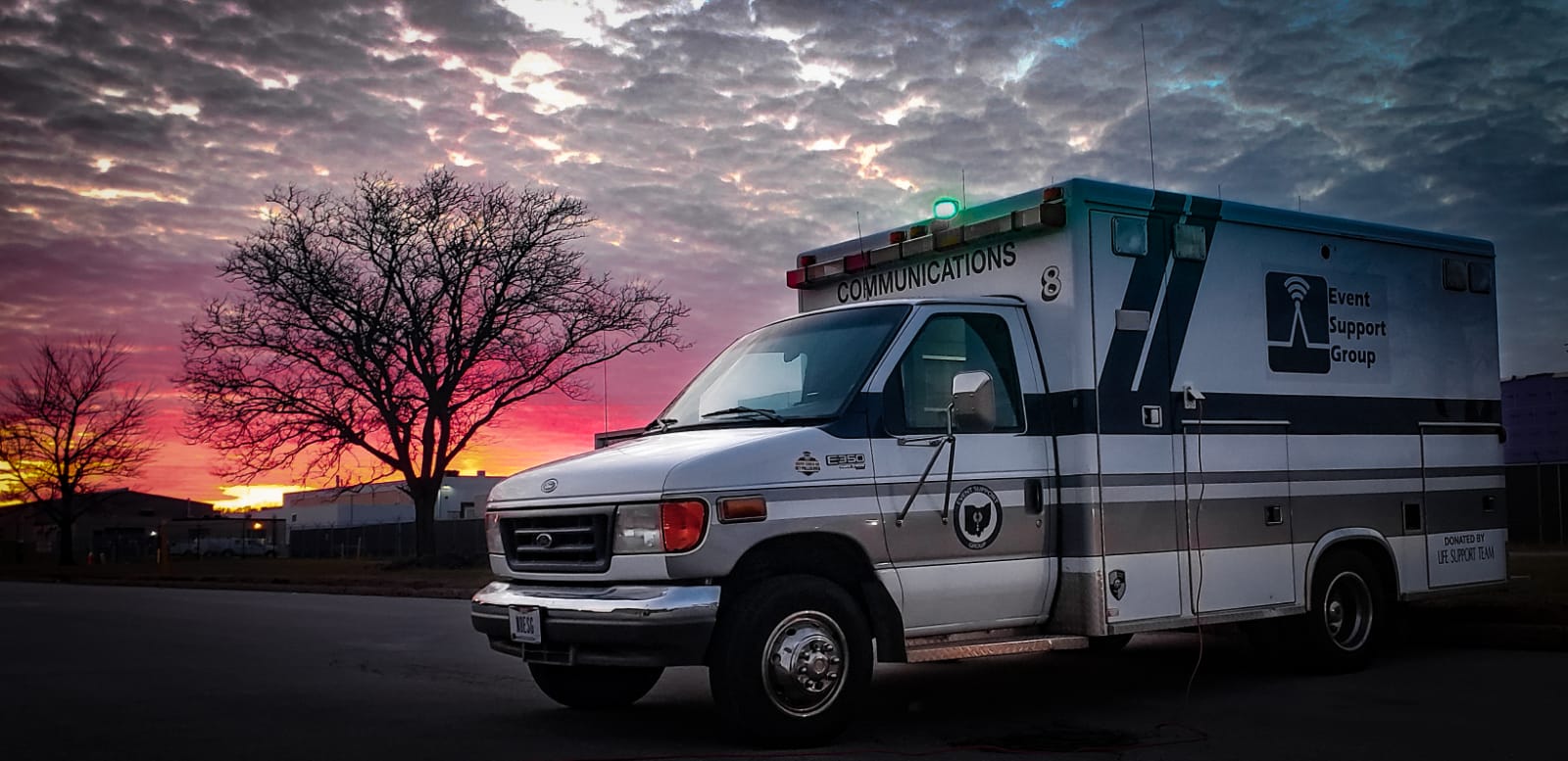 Event Support Group owns and operates the communications vehicle pictured above. The vehicle is a retired Ford E350 Ambulance built by McCoy Miller that was graciously donated to us in August 2019 by Life Support Team out of Mansfield, Ohio.
The vehicle is currently outfitted with permanently installed radios and computer monitors at two operating positions, and provisions for any radio to be setup as a third operating position. The vehicle is capable of operating on any amateur radio frequency from 160 meters up to 70 centimeters (except for 220) utilizing the equipment on board. Additionally we have the ability to operate on any public safety UHF (400 MHz) and VHF (150 MHz) frequency along with all 700/800 MHz conventional interoperability frequencies specified within the National Interoperability Field Operations Guide (NIFOG). We have the ability to operate analog, P25, and DMR as well as all digital teletype modes. We also have the ability to patch channels together utilizing the on board ACU-1000 gateway. The truck is equipped with its own on board UHF amateur repeater as well as various portable antenna systems and hundreds of feet of feed line. It also has a deployable full 360 degree pan, tilt, zoom video camera. We have access to a fully encrypted UHF repeater system that covers all of Cuyahoga County. The vehicle staff also includes COMT and COML personnel.
A lot of the equipment currently being utilized is on loan until we can acquire it on our own. We will gladly accept donations through PayPal, or in the form of equipment (see below). You can click here to donate today.  If you would like to donate directly, please contact us. All funds accepted will be used to fund operational expenses for Event Support Group (annual fees, domains, vehicle construction and maintenance, etc.). Event Support Group is a 501(c)3 tax exempt organization so your donation may even be tax deductible!
Below is a list of some of the kinds of equipment we can use in place of financial donations. We are always looking to improve and add to our capabilities. We have also created a wish list on Amazon for the convenience of anyone who wants to make a quick purchase.
Motorola XTL5000 and XPR4550 UHF and VHF
Dual band NMO antennas
antenna feedline
crank up tower/mast
100ah deep cycle batteries (2-4)
portable radios and gang chargers
miscellaneous wiring
base station antennas that are easily deploy-able and compact when stored
repeaters and duplexers (prefer UHF but all bands accepted)
office chairs in good condition
miscellaneous RF connectors
ACU-1000 interface cables