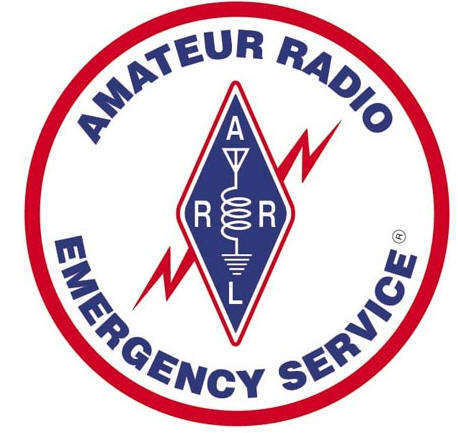 Emergency Coordinator/District Emergency Coordinator
Mat Nickoson KC8NZJ
Assistant Emergency Coordinators
Tom Cramer N8AGM
Ron Hollas K8RJH
Steve Spisak K8SAS
The Cuyahoga County ARES meeting will be THIS Sunday, August 1, at 2:00PM. We will be having a hands on Winlink workshop. Please bring your computer, radio, power supply, radio interface such as a signalink if you radio doesn't have a built in sound card, and antenna. Our presentation will be by Jon KM8V, District 10 ADEC. If we have time, we will also discuss FLDigi.
To save time, please plan on having the following already installed on your computer:
Winlink
UZ7HO Sound Modem (scroll down to soundmodem113.zip)
FL Digi
FL Msg
FL Wrap

Obviously anyone is still welcome to come and learn even if you aren't able to bring the needed equipment. Our goal is to have lots of hands on message sending taking place.
Cuyahoga County ARES holds meetings every month of the year with the exception of November and December. Meetings are generally held the first Sunday of each month in the meeting room at the Helwig Whistle Stop 599 West Bagley Rd. Berea, OH. Check the Event Calendar page for details. Meetings will be shifted when they conflict with holidays or events so please pay attention to the date on the calendar. Meetings are open to all. You do not have to be an ARES member or even a currently licensed amateur radio operator to attend. All interested parties are encouraged.
Cuyahoga County ARES is part of the Ohio ARES 10th District. District 10 also includes the counties of Ashtabula, Geauga, Lake, Lorain, and Medina.
The Amateur Radio Emergency Service (ARES) consists of licensed amateurs who have voluntarily registered their qualifications and equipment with their local ARES leadership for communications duty in the public service when disaster strikes.
Every licensed amateur, regardless of membership in Amateur Radio Relay League (ARRL) or any other local or national organization is eligible to apply for membership in ARES. Because ARES is an Amateur Radio program, only licensed radio amateurs are eligible for membership. The possession of emergency-powered equipment is desirable, but is not a requirement for membership.
The federal government grants amateur radio operators permission to use parts of the radio spectrum with the understanding that we share our expertise with the community and assist in times of emergency. This is never more evident as in natural events such as hurricanes and tornadoes, and man made terrors like the attacks on September 11, 2001 and the Boston Marathon. These events have changed the way we interface with service agencies greatly. ARES fills in the gap that occurs when standard plans fail.
Cuyahoga County ARES primarily serves the Cuyahoga County Office of Emergency Management and the City of Cleveland.
Event Support Group partners with Cuyahoga County ARES to help recruit amateur radio operators to staff all ARES activations. ARES is a program of the ARRL and is not controlled by Event Support Group. Additionally, ARES does not hold any control over Event Support Group. The two groups operate as individual entities that are partnered to meet the same common goals.
To Join ARES, please sign up for an account here.
All ARES members are encouraged to take the ICS courses listed on the training page, but it is not a requirement for general participation. It should be noted that some of the primary served agencies Do require ICS training to be eligible to work in a command post or an emergency operations center (EOC).